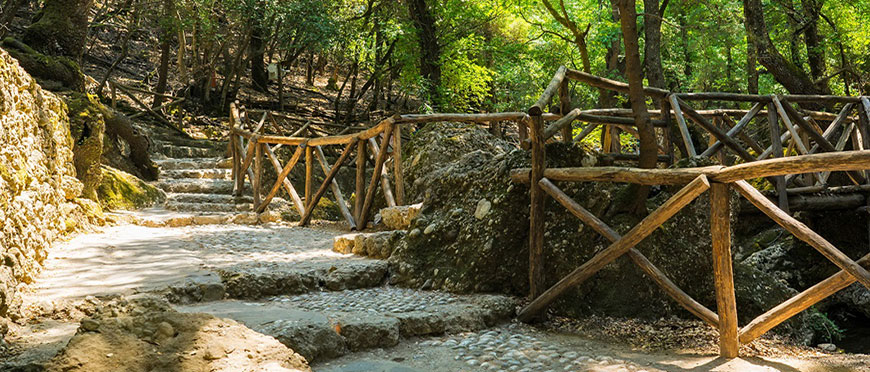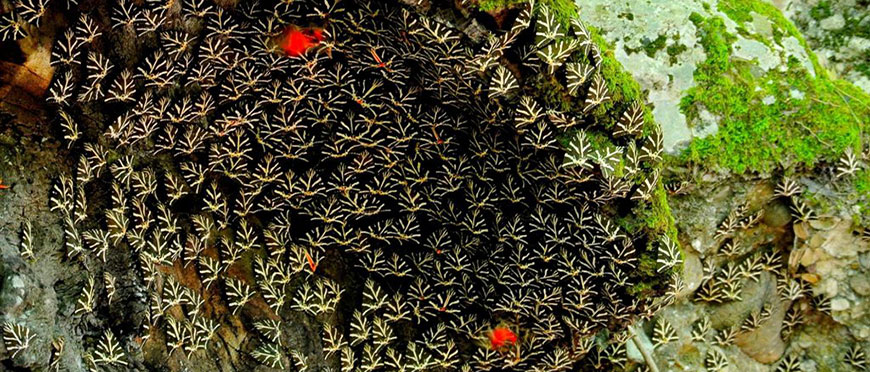 Butterfly Valley - Petaloudes. Petaloudes is the name of a valley on the Greek island of Rhodes. In the months of June, July and August many butterflies linger in Petaoudes. Petalouda means butterfly. A special butterfly species lives in this beautiful valley; the "Jersey Tiger Moth" (Euplagia quadripunctaria rhodosensis).
The butterflies are attracted to the vanilla-like scent given off by the Oriental Sweetgum trees in this area. These trees in Petaloudes Valley have a resin that attracts the moths and creates a unique biotope.
The Butterfly Valley is a lovely area with streams, waterfalls and bridges. The Butterfly Valley is also worth visiting outside the butterfly season, when it is less crowded and nature is still very impressive. It is a fantastic stroll through the shady valley.
There are a lot of stairs, bridges, rocks and tree stumps, so we advise that you wear sturdy shoes. In high season (July and August) come as early as possible to visit the valley, to avoid the crowds and the heat.
MAKE YOUR RESERVATION ONLINE